Nitecore Will Be Exhibiting at SHOTSHOW, Both No. 420!
January 9th 2017
From Jan 17 to Jan 20, Nitecore will be exhibiting at SHOTSHOW, the biggest annual tradeshow for the shooting, hunting, and firearms industry.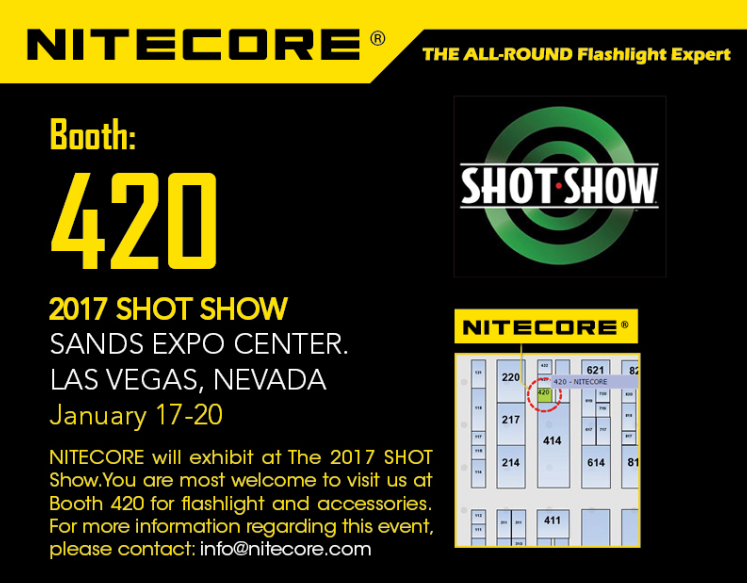 Our Booth number is 420! You are most welcome to visit us there and get to know about our flagship products and our latest creation.
We will be having a giveaway event during the 4-day exhibition. Details are as follows: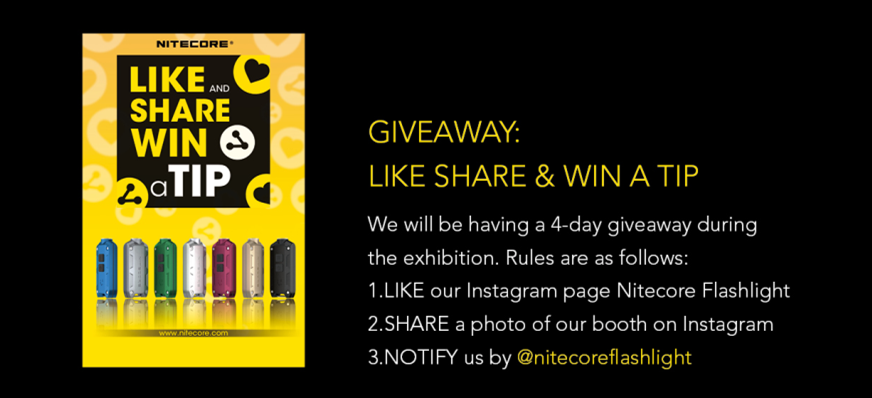 Time: Jan 17 to Jan 20
Location: Nitecore SHOTSHOW Booth 420
Gift: ten TIP keychain lights each day
Rules:
1. LIKE our Instagram page Nitecore Flashlight
2. SHARE a photo of our booth on Instagram
3. NOTIFY us by @nitecoreflashlight
We are looking forward to seeing you there!