New UT27 Debuts On-Site as NITECORE's Ambassadors Gear Up for 2023 Ultra-Trail du Mont-Blanc
August 29th 2023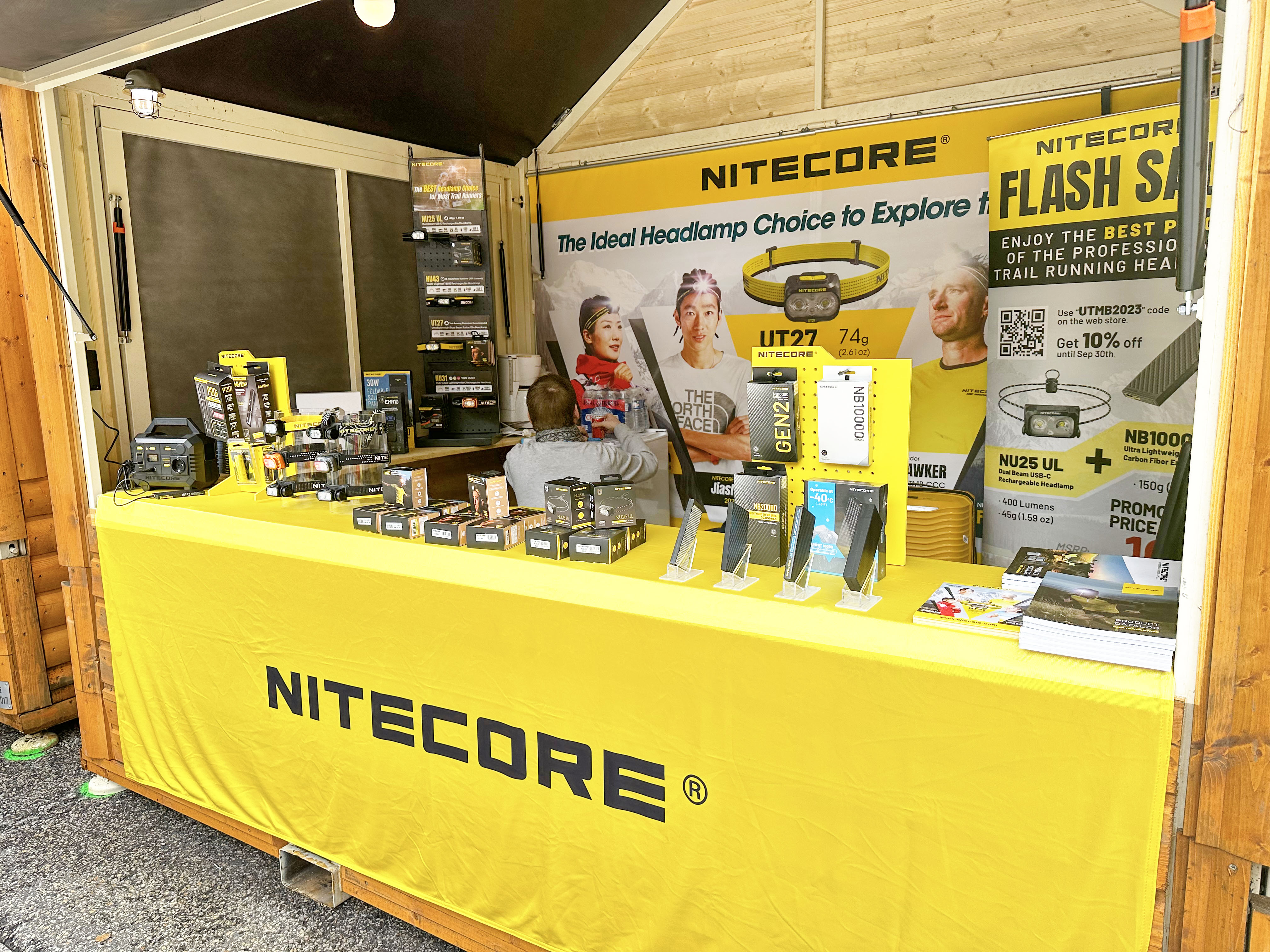 From August 28 to September 3, 2023, Chamonix, France hosts the annual Ultra-Trail du Mont-Blanc (UTMB), a landmark event in trail running. Celebrating its 20th anniversary, the UTMB has evolved from a modest local race to the most prestigious trail running competition in the world. Each year, athletes from across the globe brave icy conditions, high winds, and torrential rain as they race through the night in hopes of gunning for the win.
As a key player and leading advocate in the trail running world, NITECORE became an official gear sponsor for UTMB's Ultra-Trail Show in 2021. This year, four of NITECORE's ambassadors—Scotty Hawker, Fuzhao Xiang, Rongrong Chen, and Jiasheng Shen—are gathering in Chamonix to compete in the 2023 UTMB. Scotty, Xiang, and Chen will be running in the UTMB race, while Shen is set to compete in the CCC race. We wish them success and endless possibilities as they aim to set new records in their future endeavors.
With the industry-leading innovative power in lighting industry for 16 years, NITECORE has released a range of professional headlamps specifically for trail running. We've helped many global athletes conquer the night and achieve excellent performances. In 2021, we introduced the UT27 Ultra Lightweight Dual Beam Fusion Elite Headlamp, which has been highly acclaimed by experts in the field. Its lightweight design, dual hybrid power source, and dual beam fusion design meet the actual needs of users perfectly.
Today, we're excited to announce that the next-generation UT27 Ultra Lightweight Dual Beam Elite Headlamp is officially available. It makes its debut at NITECORE's booth, No. 23, Zone Mont-Blanc, offering even more powerful lighting support for this year's runners.
The new UT27 marks a significant advancement in lighting effects. Featuring an upgraded optical dual-lens system with various facets (Light Transmission≥94%), its beams can extend for very long distances and deliver a smooth transition while providing widespread visibility. The light is also uniform and soft, easing eye strain over prolonged use, making it ideal for races covering various distances.
The UT27 features both a warm light (3,000K) and a white light (6,500K) as primary light sources. They can be activated individually or simultaneously to optimize brightness and range. Each light supports a fusion lighting effect of floodlight and long-throw spotlight and emits an output of up to 500 lumens. When both lights are on, it can deliver an 800-lumen output and a 160-meter range, ideal for navigating dark situations and searching.
Additionally, the UT27 comes standard with a breathable, skin-friendly headband that features high elasticity, 360-degree reflectivity, a hollow design, and sweat-wicking capabilities. Compared to its previous one, the headband has improved elasticity and comfort over prolonged use.
Despite these enhancements, the UT27 maintains a lightweight design at just 74g (2.61 oz). With the dual hybrid power source, it is compatible with the HLB1300 rechargeable Li-ion battery pack but also works with AAA batteries. The glow-in-the-dark battery compartment is designed for locating and replacing the battery with no hassle. Meanwhile, it is all weather applicable as IP66 rated and 1m impact resistant.