NITECORE Becomes Official Sponsor of Hong Kong TransLantau™ by UTMB®
July 7th 2023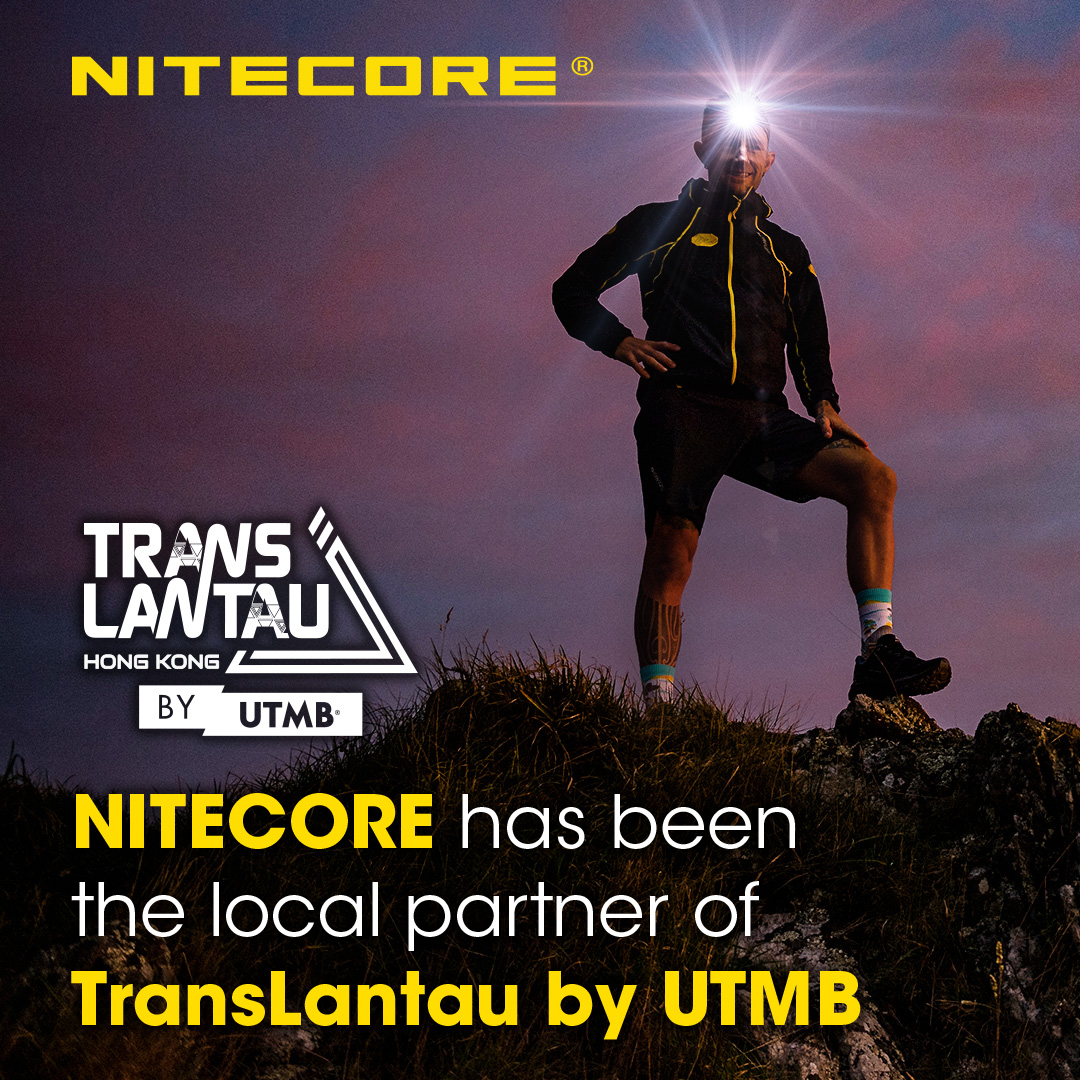 On July 7, 2023, NITECORE has officially become the designated headlamp sponsor for the Hong Kong TransLantau™ by UTMB®. As part of the partnership, NITECORE will bring its cutting-edge innovations to support the event and to help runners perform at their best.
Born in 2012, the TransLantau ultra marathon has become a part of the UTMB World Series in 2022. The demanding course is on trails for 80% of the race, covering two country parks. Participants get to connect with nature as they push their limits and immerse themselves in a landscape of undulating hills and long coastline, untouched by the urbanization of Hong Kong. The course takes runners on an authentic journey, past iconic locations including Tai O fishing village, Big Buddha, and Po Lin monastery.
As the exclusive designated headlamp sponsor for the TransLantau™ by UTMB®, NITECORE will actively participate in the event through this partnership. By understanding the runners' actual needs and continuously improving products based on real feedback, NITECORE aims to empower runners to break their limits and achieve new milestones.
NITECORE has always played a significant role as a global promoter of trail running. Besides providing support for event promotion and professional equipment, NITECORE is an official sponsor for major trail running events worldwide, including HK100 and Ultra Tour Mt. Siguniang. Through collaboration with global trail running events, we aim to convey our vision of global development and unwavering commitment to serving users worldwide.