NITECORE EDC27 Awarded as the Best EDC Flashlight at SHOT Show 2023
March 13th 2023
The SHOT Show 2023 is held in Las Vegas, USA, on January 7th-20th. This grand tradeshow is an annual event for professionals in the shooting, hunting and outdoor industry, featuring firearms, ammunition, law enforcement, outdoor clothing, lighting and other related products and services.
This year, NITECORE attends SHOT Show 2023 with various innovative and technological products for customers. The EDC27 features an advanced design, ultra thin body and premium material. Its first appearance not only amazes the users who come to the exhibition, but also receives praise from many professional media. It is awarded as "the Best EDC Flashlight at SHOT Show 2023" by the well-known EDC media EVERYDAY CARRY.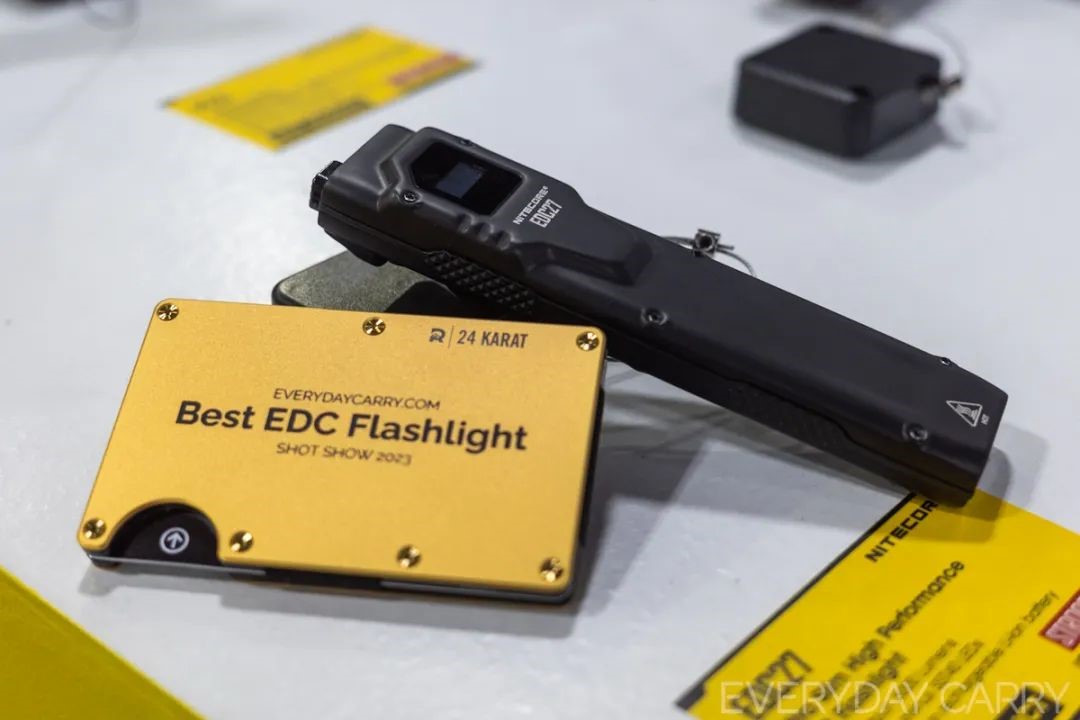 EVERYDAY CARRY – the world's largest website for sharing users' EDC gear.
"The flat form factor carries better in a pocket than the conventional cylindrical light, not unlike a pocket knife. PVD-coated stainless steel comprises the main chassis of this rectangular light for toughness and rigidity, surrounding a carbon-fiber-reinforced polymer core for balance and light weight."
In addition, GEARJUNKIE, a professional outdoor media in North America that has millions of readers, also pays attention to EDC27, and gives a very high evaluation of "This Flashlight Could Be an EDC Dream", and "Flat, powerful, and very innovative, the NITECORE EDC27 checks a lot of boxes that should grab the attention of not only flashlight enthusiasts, but also the general public."
The SHOT Show 2023 is providing a wide platform for us to share our honors and achievements. The EDC27 is a new start for NITECORE. In the future, we will keep striving to provide excellent and innovative products and continue to break through the limit.