New NITECORE Ambassador — Scotty Hawker
March 29th 2022
We are delighted to announce that Scotty Hawker joins the NITECORE family as a new NITECORE ambassador in 2022. In the future, we will help and support him with our excellent products, taking him to the next level.
Scotty Hawker is a professional trail and ultramarathon runner from Christchurch, New Zealand. He has been a trail runner for 11 years as he grew up in a family that loves family hikes, which shapes his passion for the outdoors from childhood. That is also the reason why he enjoys outdoor activities so much. For him, running on the trails makes him feel free; connecting closely to the surroundings renders him feel at home.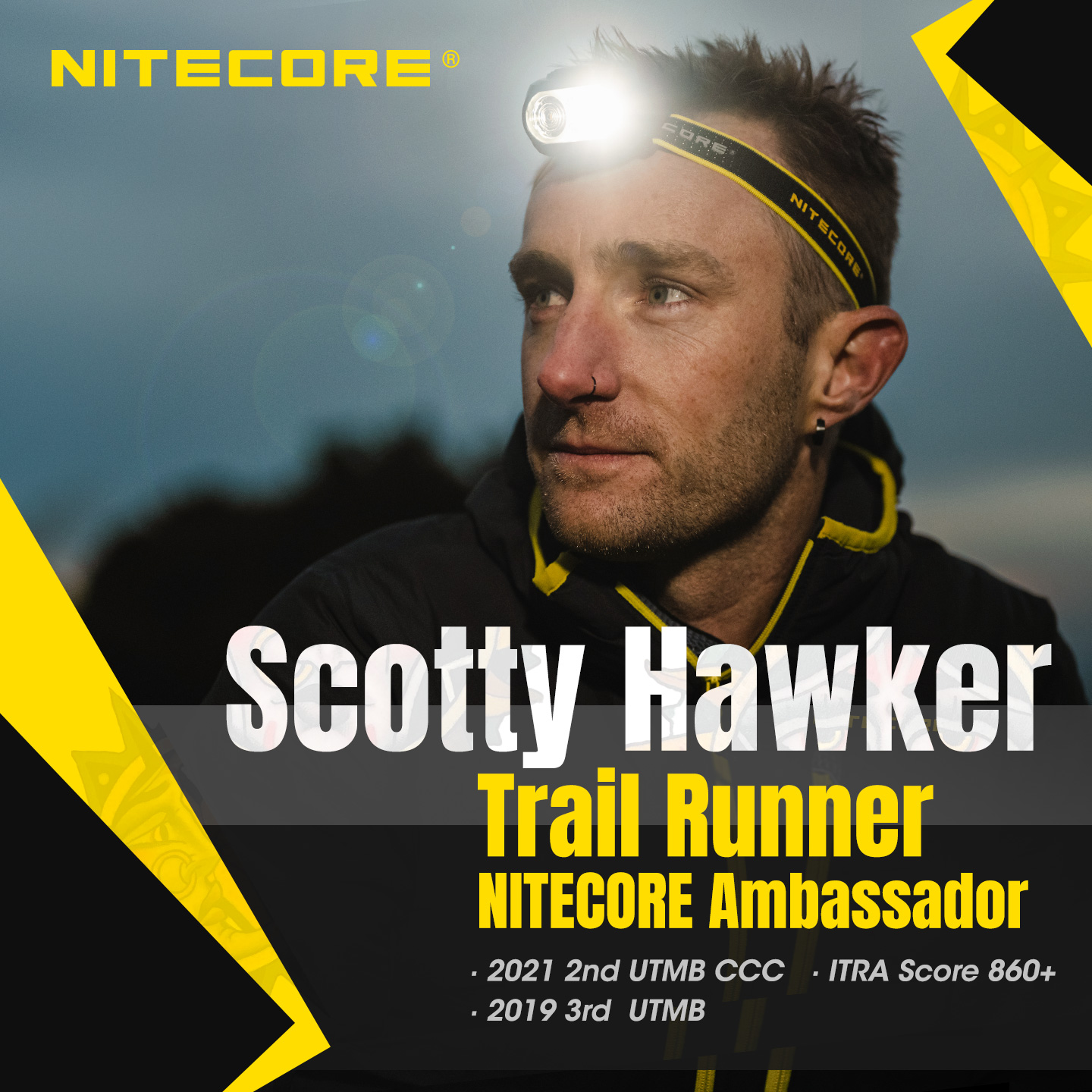 Over the years, a multitude of trail races around the world has witnessed Scotty's progress. In early 2021, he had a serious ankle injury and thought that his career might be finished. However, he won 2nd place of 2021 UTMB CCC. In addition, he was the champion of 2020 New Zealand Trail Championships 53km and ranked third of 2019 UTMB. It is observed that Scotty is a person who loves challenging and exploring the unknown and enjoys the process of making the impossible possible. "It doesn't matter how many obstacles or challenges you face in life, it's important to never give up and always keep chasing your dreams", he wrote about his life experience.
"I love how lightweight NITECORE product are and the performance is fantastic," Scotty told us his impression, "I feel with NITECORE that they are a company who are dedicated to producing the best products in the market. This gives me great confidence as an athlete because I know I will always have the best products to use."
In the days to come, Scotty will involve in our product development and help NITECORE to test new prototypes specially designed for Trail Running. As expected, we will be the partner and the friend with Scotty to support his trail running races with our best products.