NITECORE Brings You the Professional Tactical Lighting Solution At 2020 SHOT SHOW
January 23rd 2020
The 42nd SHOT SHOW is held in Las Vegas, USA on January 21st – 24th. This grand tradeshow is an annual event for professionals in the shooting, hunting and outdoor industry, featuring firearms, ammunition, law enforcement, outdoor clothing, lighting and other related products and services.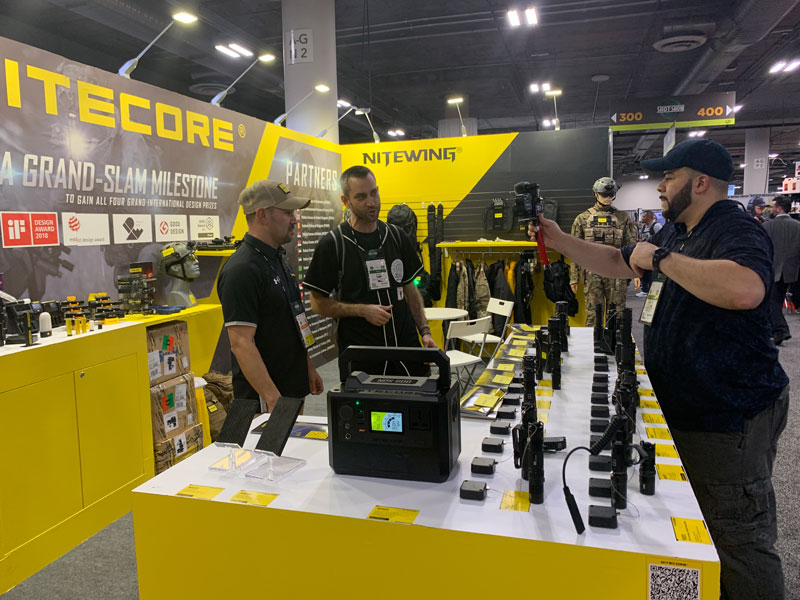 As an internationally famous tactical flashlight brand, NITECORE attends SHOT SHOW at Booth 341 with various innovative and technological products for customers. This time NITECORE exhibits the professional tactical lighting solution to visitors, such as brand new 21700 Intelligent Tactical Flashlight i4000R, Ultimate Performance Tactical Flashlight P22R and 9500 lumens TM9K with "TURBOREADY" Technology.
In the show, you will not miss the first NITECORE i Series tactical light, which is powered by the revolutionary and powerfully upgraded 21700 i Series battery to provide the flashlight with an upgraded performance and an extended runtime. Depending on the advanced driving circuit and outstanding craftsmanship, it takes the functionality and tactical blazing performance to the next level and meet all kinds of tactical, outdoor lighting using environment.
With the blazing output of 4400 lumens and powered by independently controlled quadruple LEDs, i4000R could be compatible with NTR10 Tactical Ring Pro and holster to use and provide the new experience on tactical flashlight application
In addition, Ultimate Performance Tactical Flashlight P22R is shown. Utilizing a CREE XHP35 HD LED, the P22R delivers a max output of 1,800 lumens and is easy to operate. Designed with fast response, patrol and operations in mind, P22R enables a STROBE access in any state with "The 2nd Generation STROBE READY™ Technology", which can cause stronger dizzying effects to better control the adversary. The USB-C charging port provide the convenient access to recharge the flashlight and the max runtime can be up to 250 hours. The ultimate dual tail switch design offers professional tactical operation with the 3 easily selectable user modes.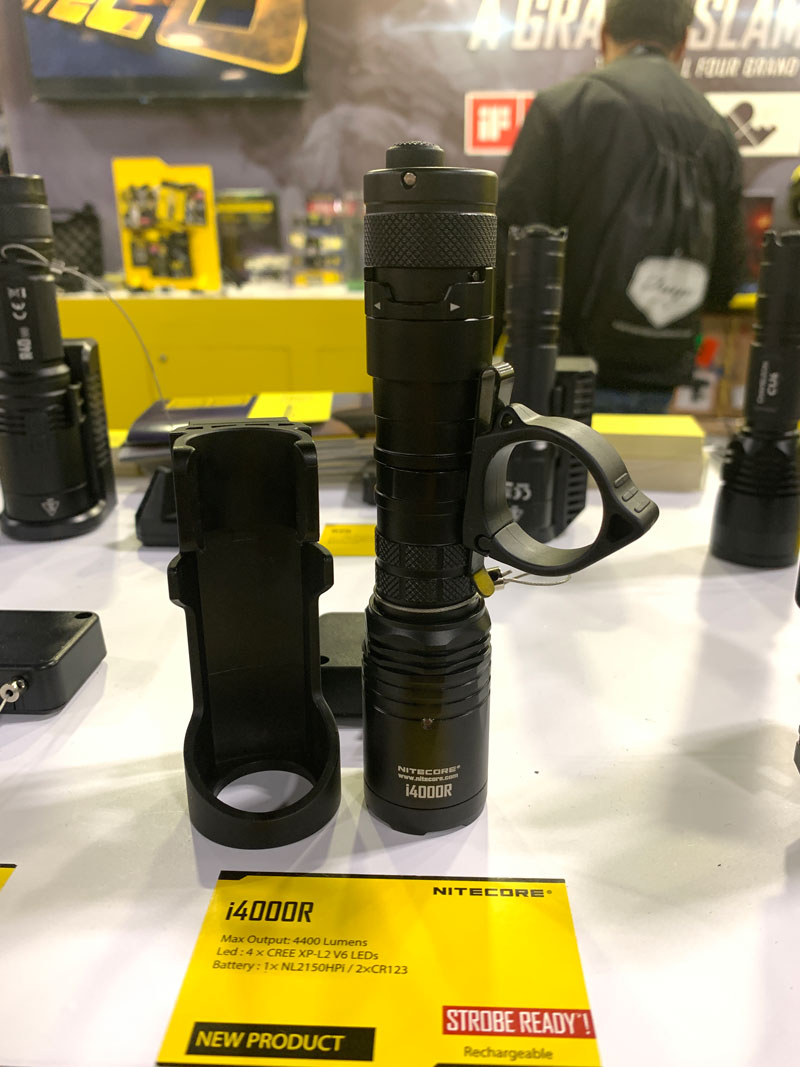 Inheriting the spirit of advanced technology and keep innovating, NITECOER also brings the Ultra-lightweight signal light series on the show. They are the NU05 LE with multiple flashing modes and NU05 MI with IR signal mode (wavelength 940nm). Combining with multi-color indicating, versatile attachment and Micro-USB charging in one, it can be fast attached to the helmet or standard MOLLE system for quick identification on different team member during the operation. Designed with law enforcement and military operation in mind, NU05 LE and NU05 MI redefine what we know about the signal lights.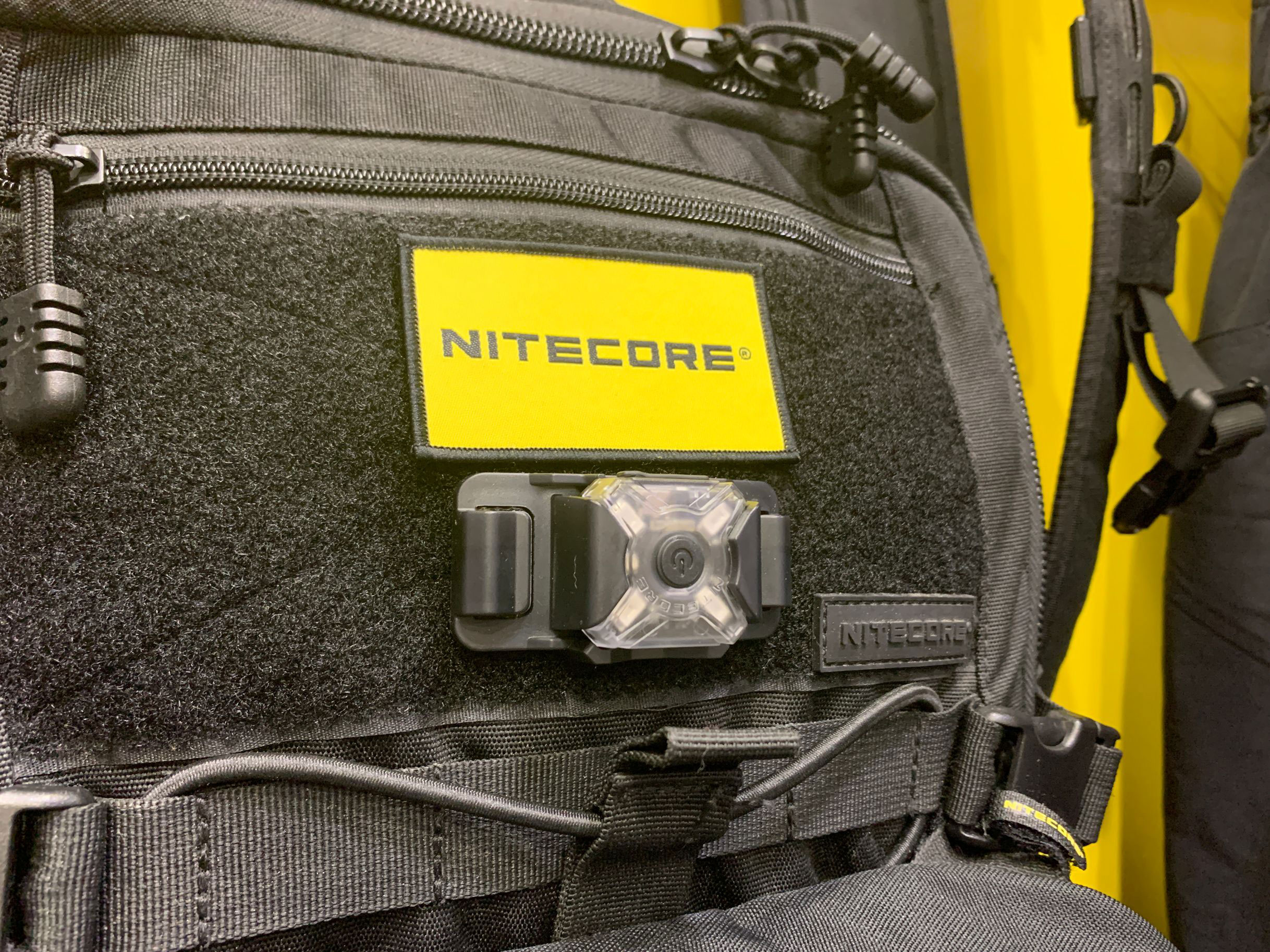 The SHOT SHOW 2020 is providing a wide platform for NITECORE to share its honors and achievements. By showcasing the latest developed products, it has gained a tremendous amount of admiration as its tactical flashlights has been internationally recognized as the standard equipment of police or military in various countries. NITECORE products are provided through global distribution network covering more than 100 countries and regions. In the future, NITECORE will keep striving to provide excellent products for customers and always keep innovating to create the best.