NITECORE HC65 & F4 Chosen as Gold Winner of ISPO Outstanding Outdoor
July 1st 2019
Before OutDoor by ISPO, Europe's largest outdoor trade fair with a new innovative concept, 21 judges from 9 countries experienced and discussed all
applications and selected the awardees in the beautiful Annecy Mountains, among products from 17 categories for the criteria of Innovation, Design, Function,
Price-Performance and Eco Responsibility. The independent and international jury comprises acknowledged experts from various sectors of the industry:
retailers, designers, athletes, media and product specialists as well as selected consumers from the ISPO community. The Outstanding Outdoor label provides
orientation for consumers, media and retailers; it tells stories about innovation, craftsmanship, and excellence.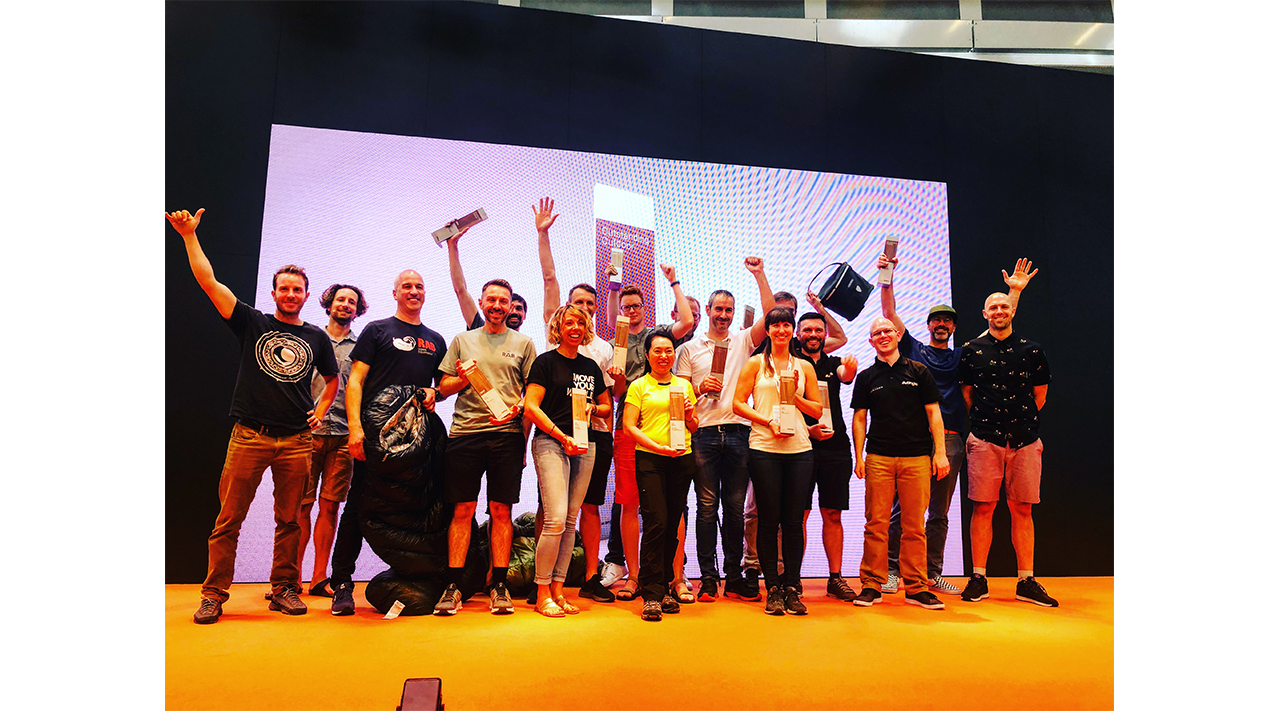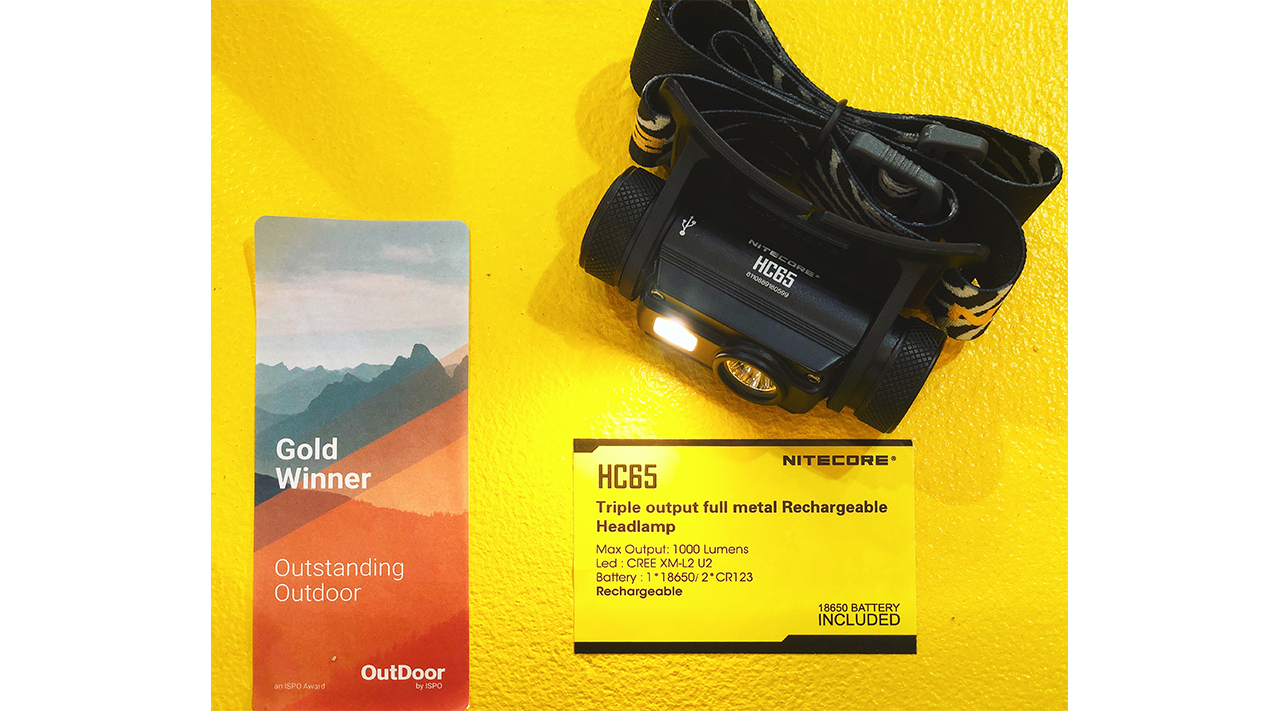 NITECORE HC65 - Triple Output Full Metal Rechargeable Headlamp
Constructed from rugged aero-grade aluminum alloy with HAIII military grade hard-anodized finish, the HC65 has a max output of 1,000 lumens available with
triple output including the primary white light, the auxiliary high CRI white light and the auxiliary red light, suitable for wildlife observation, astronomy
observation and night photography. With a max runtime of 800 hours, the headlamp can also be powered by a USB device to enable a constant power supply
on the go without frequently changing the batteries.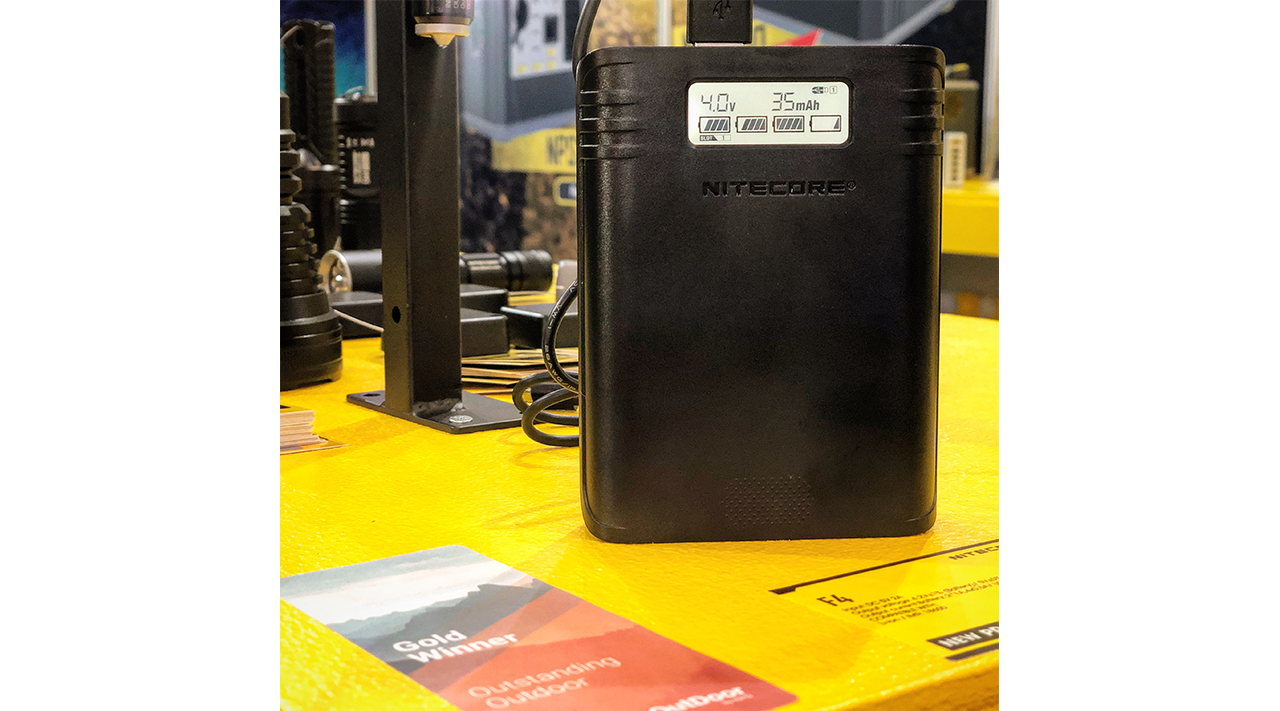 NITECORE F4 – Four-slot Flexible Charger & Power Bank
The NITECORE F4 is an innovative product to be used as an 18650 battery charger or a power bank to charge the external devices. The construction of durable
and fire-retardant PC materials with a fashionable housing design provides a user experience fearless of the complex outdoor environments. Equipped with 4
slots controlled independently, it has an integrated intelligent USB charging and discharging management system available for charging and discharging 18650
Li-ion batteries. It also features a real-time LCD display for monitoring the battery status. The multiple charging safeguards ensures a safe charging process in
the outdoor activities.
The Gold Winner of Outstanding Outdoor awarded by ISPO has shown the innovative power and technological breakthrough of NITECORE in terms of product design.
An excellent outdoor product is not only designed with practical innovation, but aims to deal with problems which its users will face, and to offer better user experience in the outdoor activities.
To "Keep Innovating" is our motto. We hope that when there is darkness, there is a NITECORE light to contribute itself to provide you with the brightest and the warmest lighting.