NITECORE NU25 Selected as 2019 Editors' Choice of German outdoor Magazine
February 28th 2019
In February 2019, we have received the good news that the NITECORE NU25 is selected as the best headlamp in 2019 Editors' Choice of German outdoor Magazine.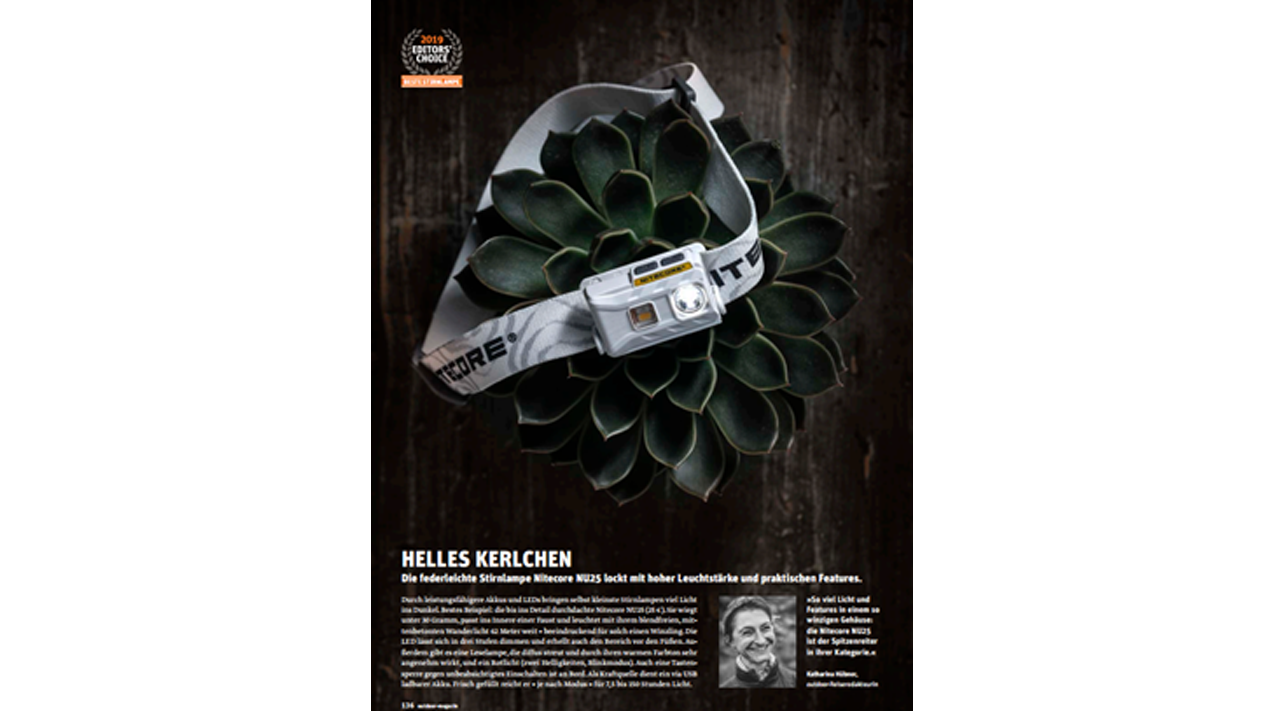 Since 1988 outdoor has been the leading German speaking outdoor publication and ideal for everyone who loves the great outdoors. The outdoor Editors' Choice Award honors the products that the outdoor editors have chosen as the most innovative and best performing of the year. The decision is based on extensive field and lab testing by some of the highest skilled equipment experts in the world, who take hundreds of new products every year into the backcountry and the outdoor lab to put them to the test. Since its inception, the outdoor Editors' Choice Awards has come to be regarded as one of the most sought-after awards for outdoor equipment and apparel found in the industry. The rigorous testing standards of the outdoor editors guarantee that the award is an undisputed mark of quality for the companies and products selected.
Outdoor activities including trekking, rock-climbing, trailing and klettersteig are some of the most popular activities in Germany as it is next to the Alps. Therefore, a high-performance and ultra-lightweight headlamp is greatly necessary for outdoorspeople to deal with the complex environments in the outdoor activities.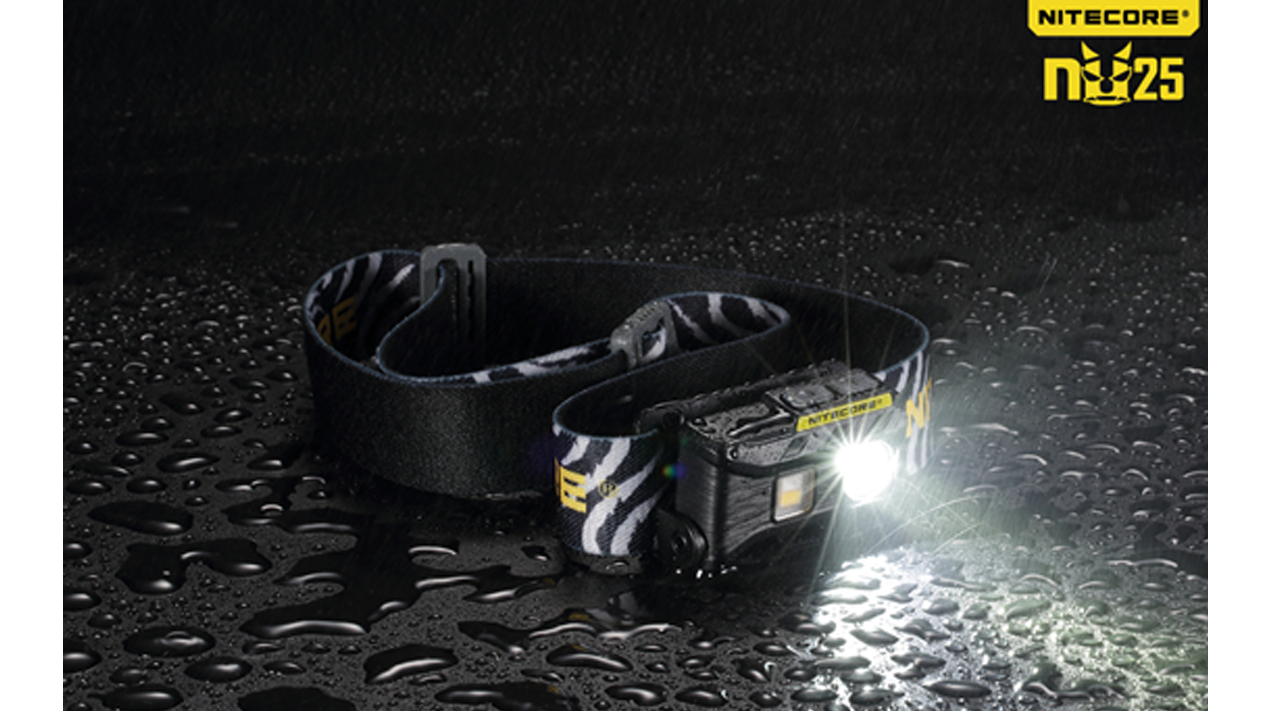 As an essential member of NU series, the NU25 features triple light sources for various scenarios. It is rechargeable, extremely compact and lightweight, while having outstanding performance in its size. The main light utilizes an orange peel reflector for a uniform and soft beam with 100° beam angle, making it ideal for outdoor use. The red light protects night vision effectively while the auxiliary high CRI light suits for short range illumination such as reading, camping or backup lighting in emergency.
With a built-in 2.26Wh high capacity Li-ion battery, it produces a max runtime of up to 160 hours. The USB rechargeable function enables a consistent power supply when it is used outdoors for a prolonged time. The silicone sweat diverting strip combined with elastic headband offers the most lightweight and convenient hands-free experience.
The NITECORE NU Series are becoming a must-have illuminating tool for professional outdoor users all over the world. It is our great honor for the NU25 to be recognized by well-established German outdoor Magazine. To "Keep Innovating" is our spirit and our consistent source of inspiration. Please stay tuned for more innovative products which will come out to the outdoor market in the future days.