NITECORE TUP Recognized as the Most Innovative Flashlight by Everyday Carry
January 30th 2019
At the last day of SHOT Show 2019, NITECORE received a grand surprise by Everyday Carry, the world's largest EDC community, that the new hit NITECORE TUP was recognized as the Most Innovative Flashlight 2019 in their Best of SHOT Show category.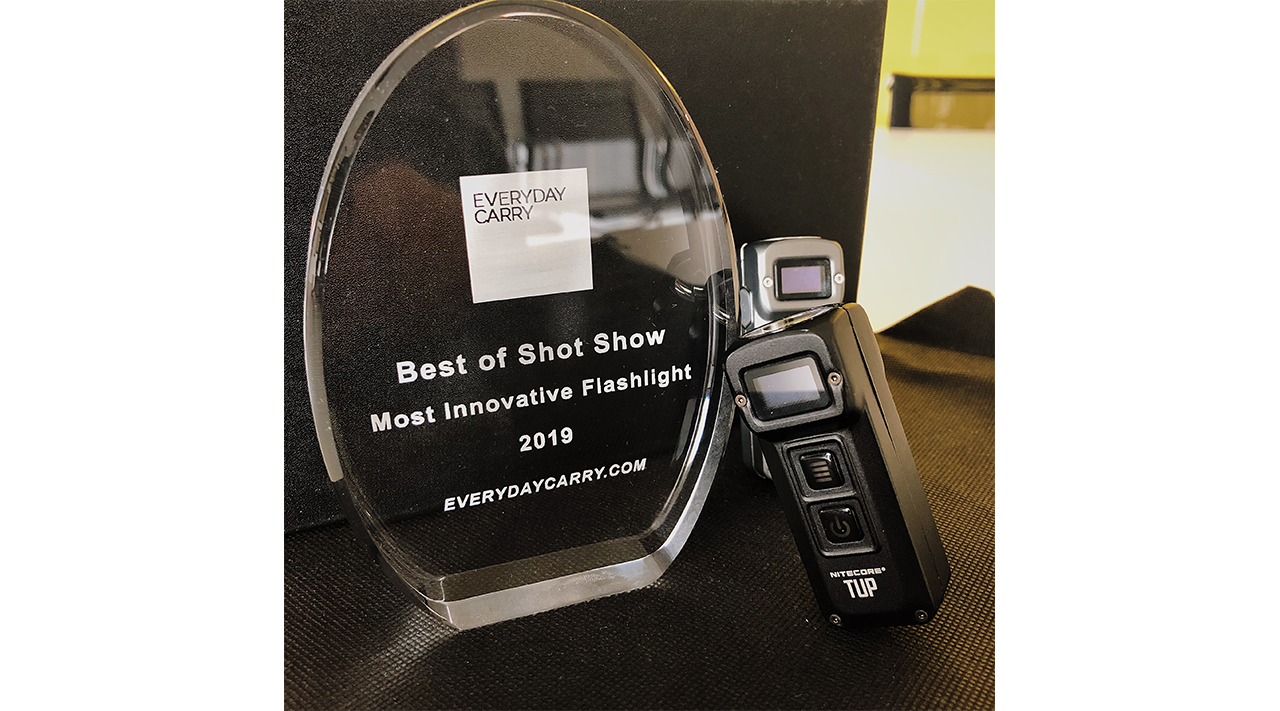 At Everyday Carry they provide an in-depth look into the pockets, professions, and lives of our community. Since 2009, they have been committed to helping people discover items to improve their day-to-day lives, prepare for adventure, excel in the workplace and tackle unexpected emergencies in stride. The goal is to help you find the right tools for the job and provide a community for you to share your EDC and the story behind it.
Here is the review to NITECORE and TUP by the Everyday Carry jury: "NITECORE was never a brand to shy away from experimentation, pushing the limits on both ends of the spectrum with insanely bright yet tiny keychain lights like the TIP and TINI, and even more insanely bright yet somehow fairly tiny searchlights like the Tiny Monster series and Concept 2. The TUP is sort of a mash-up of those boxy searchlight proportions and high output with the portability and high-tech features of NITECORE's keychain lights. It reaches a 1000 lumen max output and sports a unique OLED screen to display the light's "vitals" all in a form factor that fits in your palm and on your keychain."
2019 will be a year for NITECORE to keep providing the best user experience and products of the highest quality with our state-of-the-art design concepts. We believe that no matter where you come from, you will find the most suitable EDC gear to meet your needs.